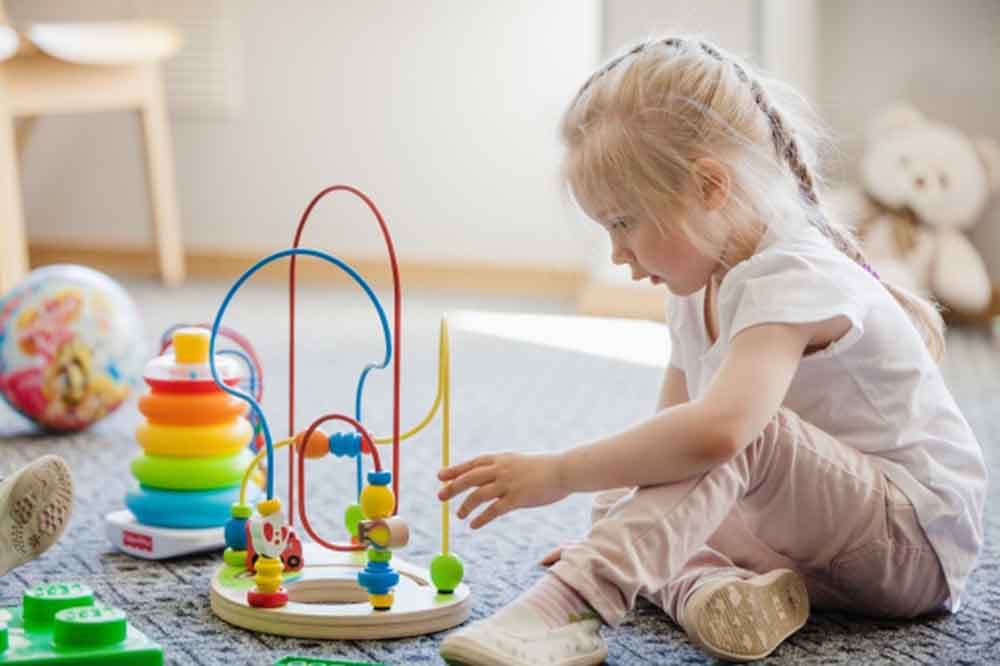 Why are toys so important in children's lives? Is it something to take up the slack of a boring and lonely afternoon or is it to fan the spark of creative play? Something for fun or something that a kid will occupy and bypass? What do we ask, what do we need when choosing a toy for our child? Are we choosing it with the child in mind, or is it the child in our grown-up bodies with adult consciousness choosing? For all of us at one time or another, all of the above was true. When we think about how much time our kids spend with their toys, how much more important it is for us to make conscious decisions about what we give them. We all carry with us fond memories of toys we loved and cherished when we were young. What memories do we offer to our children through toys, with all our best intentions?
How Many Toys To Give To Our Kids? This has become a real issue in our rich times and makes difficult decisions for us. This raises the question: what stirs creativity the most, fullness or vacuum? A doll with perfect features is certainly a pleasure to look at. But if it is perfectly finished, is there much left for the child to play with? A doll with only the hint of eyes, nose, and mouth is an unwritten book of expression for the young child. Present children with potential and they will fill it out of their unlimited fountain of creativity. Present them with finished products, regardless of how beautiful, and we will have unwittingly limited their resourcefulness.
This is one of the maxims of Waldorf education: give children only enough to stir their creative processes, and give them guidance in expressing what the lessons have awakened. This fosters true creative activity in the soul-life of the child and leads to imaginative thinking in the adolescent.
– Cedar Valley Waldorf School, Squamish –
"We should have busy children, not busy toys!" Magna Gerber, RIE approach
There are so many toys out there, that choosing one is very difficult for your child. The best toy for your child is not always popular in the media, but one that develops multilevel skills.The right toy can help to support a child's development and build confidence, all while being fun. Occupational therapy practitioners are skilled at evaluating a child's developmental strengths and needs and selecting toys that provide the "just right" challenge.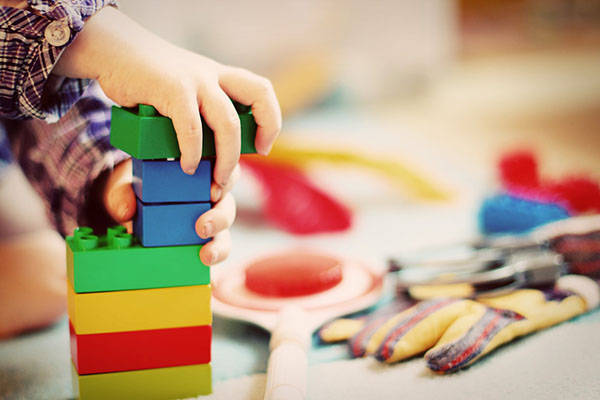 What is an 'open-ended' toy?
Anything that inspires your child's imagination in more than one way – something that can become anything!
Here are some things to look for when selecting toys for your children.
 Good quality, durability
 'Playability'
 Anything healthy for humans and the planet
 Natural materials that feel good to all our senses – including visually beautiful toys, toys that feel good to hold.
 Toys that can be put away in 5 minutes
 Non-competitive, social toys
 Toys that are toys – where 'learning' is not forced.
You DON'T have to spend money on awesome toys. In fact, the best toys ever are free, or very inexpensive.
Open-ended toys:
1. A stick
2. A box
3. A rope/piece of string
4. A cardboard tube
5. A spade, a bucket, and some sand/dirt/snow
6. A ball
7. Wooden Blocks
8. Large pieces of fabric (silks are lovely: anything will do!)
9. A doll
10. Jars with lids
"Be as simple as you can be; you will be astonished to see how uncomplicated and happy your life can become." Paramahansa Yogananda
Also highly recommended:
 Wooden train sets (not with the tables – the table can be limiting to imagination and skill level!)
 Baskets to put toys in (and to carry them around in)
 Costumes – don't have to be fancy AT ALL. Old grown up clothes work beautifully!
 Art supplies – glue, scissors, paper, large crayons/pencil crayons etc – no need for fancy kits
 Baskets of buttons & beads, string.
 Polished crystals, geodes, river rocks
 Pine cones, dried bark & materials from the natural world
 Deck of cards
 Real life cleaning tools – child sized broom etc.
 Real life cooking tools
 Real life mending tools
What is a 'closed' toy?
 Anything that only has one specific function
 Anything that has one clear 'right' way to do it – for example, puzzles.
 I put gender-specific toys into this category too, as they close off imaginative play for boys or girls, and direct them away from avenues of empathy and understanding the opposite gender.
Read about:
*Toys for older Toddlers – 2 year old
*Toys for preschoolers 3, 4 and 5 years
*Toys for primary school age 6,7 and 8 years
Sources:
What is a toy?, Whistler Waldorf
Which Toy For Which Child, Dr Barbara Goodson, Dr Martha Bronson, U.S. DEPARTMENT OF EDUCATION
Office of Educational Research and Improvement (OERI), Educational Resources Information Center (ERIC)
HOW TO PICK A TOY: Checklist for Toy Shopping, American Occupational Therapy Association