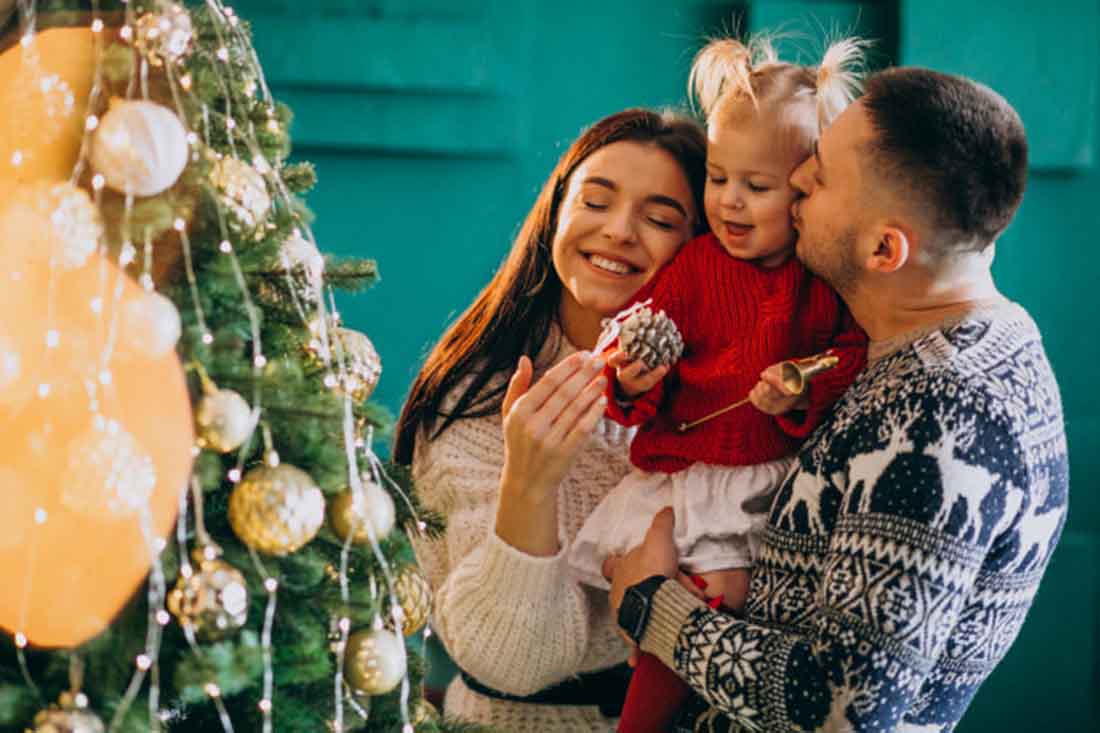 Christmas Story
The happiest holiday is Christmas and it's celebrated by many people all over the world. People of various faiths celebrate it in different ways. The Christmas story comes over from the Bible. December 24 is Christmas Eve and a lot of families come evening church services, often at midnight. All attention is focused on the spirit of Christmas, the Christmas scene and the story of Jesus. On Christmas Eve, Christmas songs are often sung.
Some family attends church services on Christmas morning, but many families stay at home in the morning, opening presents and sharing a special meal. Visiting friends at Christmas is also а custom for some people. Family members help prepare a lot of food for the celebration. A popular drink during festive gatherings is eggnog, a beverage made of whipped eggs, sugar, cream, milk, spices, and maybe rum оr brandy. Lots of hot chocolate and eggnog are often available to families and visitors alike. Аt the Christmas dinner table, you can see turkey or ham, cranberry sauce, potatoes, and pie. The day can't go without a lot of desserts, like a spicy fruit cake and pastries hot out of the oven.
Christmas Traditions
Many people decorate their houses. Decoration contains a colored light, Christmas trees, and hang Christmas decorations on the door. The trees are brought home, set in the living room, decorated with lights, ornaments, sequins and a star or angel on top. For children, the biggest thrill is the gifts that family members and Santa Claus will leave under this tree.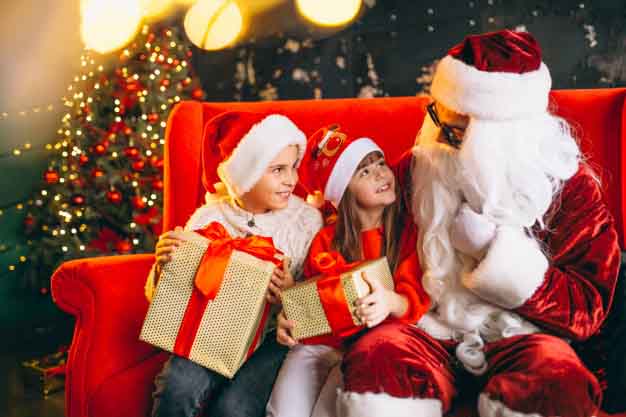 The story about Santa Claus' goes back to Norse and preChristian mythological figures who were also related to gift-giving. The Norse God, Odin, rode on a magical flying horse across the sky in the winter to reward people with gifts. In Scandinavian and other European countries, Father Christmas, or Saint Nicholas, comes into houses in the night and leaves gifts for the children, to bring happiness in the coldest months of the year. Saint Nicholas became a symbol of gift-giving among Christians. Later, Saint Nicholas was substituted with a non-religious figure, Father Christmas, who was represented as a kindly man with a red cloak and long white beard.
The kids believe that Santa Claus lives at the North Pole with his wife, Mrs. Claus, and his helpers, the elves. All year he keeps a list of the names of children in the world and notes whether they have been good or bad. He decides what presents to give to good children. He oversees the manufacturing and wrapping of the presents by his helpers. Santa Claus supposedly gets his ideas for the toys from the millions of children who write to him at the North Pole, explaining what they would like for Christmas. Children also find Santa Claus at shopping malls across the country. They sit on his lap and tell him what they want. Of course, their parents are probably nearby listening in as well.
On Christmas Eve, Santa Claus starts with his eight deer on a sleigh and a bag full of presents. They fly through the sky to give children around the world gifts, that is if they have been good all year long. The kids can hardly wait to open their eyes on Christmas morning and look what Santa Claus left for them under the Christmas tree. It is a tradition for Christmas Eve kids to prepare a glass of milk and cookies as a snack for Santa Claus. Of course, there is no more snack in the morning and they know Santa was there. Santa Claus exists only in our imagination. But he, Saint Nicholas and Father Christmas all represent the spirit of the gift.
[box]Christmas gives you a chance to build a sense of generosity in your children and to develop their gratitude of family traditions and rituals.[/box]
Christmas tradition is giving gifts. Presents are bought or made for all people. Еvery year preschool and school-аgе children make presents in their classrooms for parents. Gifts are packaged and placed under the Christmas tree that will open on Christmas morning. Some children are so excited on Christmas Day that they wake up at dawn to peek into the living room. They can't wait for the gift to open. Today a lot of people complain that Christmas has become too "commercialized," especially in big cities. Kids are asking too much for Santa because the media is influenced by commercials, cartoons… Kids' toys have become more complex and expensive. Many children ask for expensive electronics or sports equipment, while the trend for adults is also for larger, more expensive gifts. Some believe that the origins and spirit of Christmas are lost.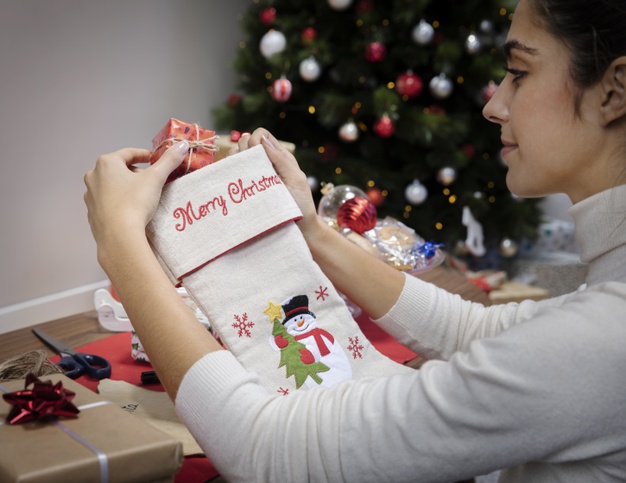 Long ago, children hung their socks above the house with a fireplace. It is a tradition for Santa Claus to go into the chimney and leave sweets and presents in the socks for the good kids. The bad kids got a bunch of coal. Тhese days, the custom of socks continues, but now many socks are large sock-shaped bags decorated with Christmas red and green holiday designs. On Christmas morning, everyone eagerly opens their socks to find small gifts. Also, an important part of the tradition of Christmas is to send and receive Christmas cards. Some cards are religious content; others are greeting for the New Year, and some just humorous.
Christmas Performances
For many families, regular part of the Christmas season are performances, songs, stories, and poems. The most famous poem is "The Night Before Christmas" written by Clement Moore in 1823. In anticipation of the Christmas visit, children often listen to this song before going to sleep. "A Christmas Carol" (by British author Charles Dickens in 1854) is a favorite Christmas story. The story is about the idea of sharing and compassion. An important Christmas tradition for many families is reading passages from the "Christmas Carol". We have many popular Christmas productions such as "Matica", a ballet by Peter Ilich Tchaikovsky that talks about a children's dream, and "The Nutcracker" is a show where many children dance in the cast.
During the holiday season Christmas songs, or carols, are sung and heard. Carolers from community groups or churches may go from door to door through neighborhoods singing Christmas carols. There are different types of carols: old traditional songs, religious songs, and modern American songs. Christmas carols make up the spirit and excitement of the Christmas season.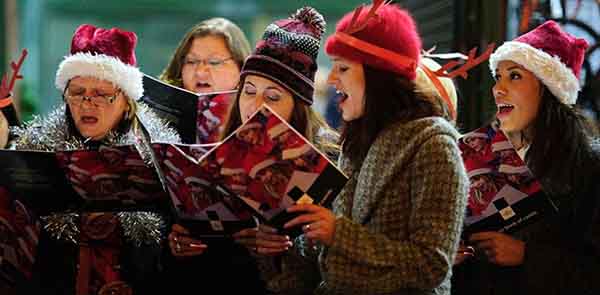 Kids need Christmas today more than ever. They need Christmas to escape, childhood-related magic. Childhood should be a kind of secret world full of magic. Children are now more street-based, and in many ways, more cynical than before. Christmas, despite its commercialism, still retains some mystery and magic. We need activities that will connect us to our childhood.
Activities:
Decorate Your Christmas Tree
Materials:
pine cone
green color
dots for decorations
Directions:
Take a pine cone Christmas tree from your backyard or forest.
Paint them in green and add color dots for decorations.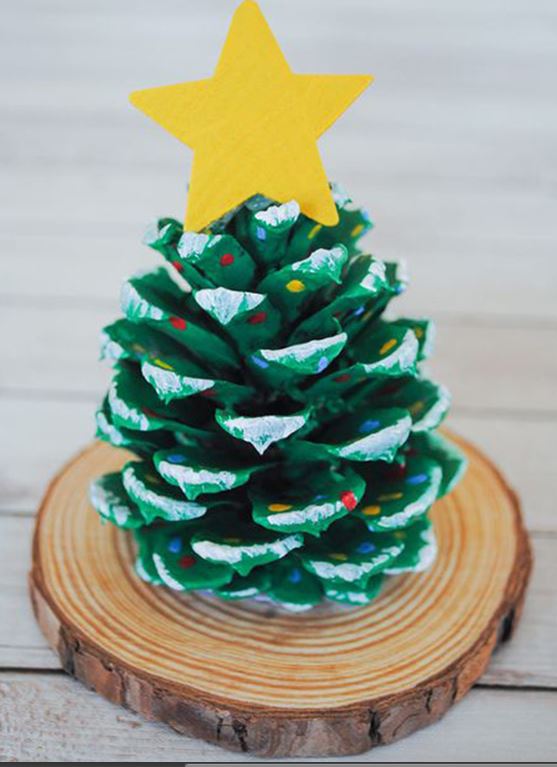 Christmas cards
Kids can create Christmas cards with beautiful designs using buttons. It is very relaxing to deploy button and fill in the card tree. Nice activity for everyone in the family.
Materials:
Cardstock paper, blue and red color
Buttons, small sizes, different colors
Glue
Decorative tape

Ultra-Fine Craft Glitter
Instructions:
Make a Christmas tree template with the children.
Cut a red rectangle and transfer the design to red paper with a pen. Cut a tree.
Fold the blue paper in half (larger than red) and glue the red paper to the front.
Apply glitter (glue) to the cut section (fir-tree) and decorated with buttons. The use of glitter is optional, but we use it as a glue to which buttons would be glued.
Use decorative tape on blue paper as a Christmas decoration.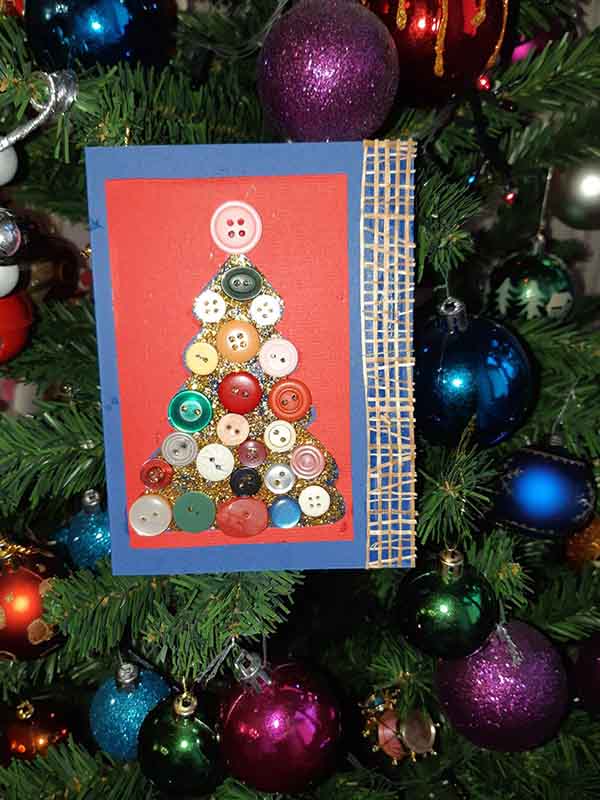 Christmas Paper Chains
Materials:
Color for painting
White sheets of paper
Sponge paint rollers
Scissors
Sticky Tape
Instructions:
Prepare paper and paint in trays with sponge rollers.
Cut paper into strips approximately 4.5cm wide and 25cm long.
Roll paint onto paper creating red and green patterns.
Allow the paint to dry.
Paper chains make for a great homemade decoration for the Christmas tree or around the house.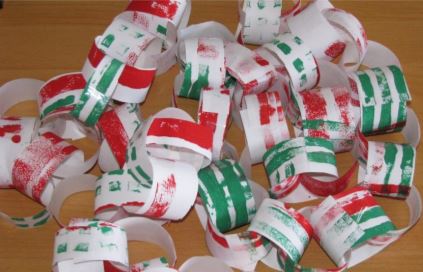 Decorated Paper Gift Bags
Anyone can decorate solid brown paper bags and use them as gift bags. These are a few variations of the idea, but you can get creative and use lettering cut out of wrapping paper, handmade characters, and crafted cut out shapes to decorate them.
Materials:
solid, hard brown paper bag (the type with rope handles). These can be purchased at craft stores. You can also buy them in colours (white, green, red, etc).
printer and paper
scissors
glue
optional: pom poms for noses
Directions:
Print out the template of choice.
Colour (where appropriate) and cut out the template pieces.
Arrange the template pieces on the paper bag.
Either use the circle pieces from the template (for the noses or holly centres) or substitute with pom poms.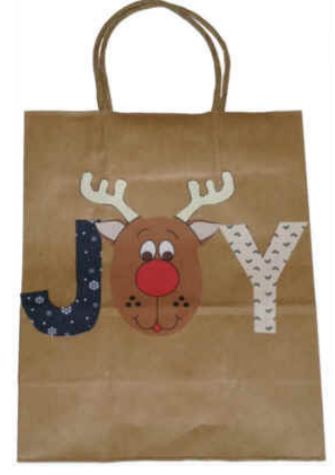 Paper Cone Angel Craft
This sweet angel can sit as a central dinner table decoration, as a seating arranger (just write the name of each person on an angel and set them on the plates) or you can put her on top of a small Christmas tree!
Materials:
printer
paper
scissors
glue or tape
optional: 1/2 large paper doily or 1/2 circle of white paper
optional: glitter glue, sparkles, sequins, lace or markers
Instructions:
Print out the template of choice.
Colour as necessary and cut out the template pieces
Cut the doily in half (so you have a half circle) OR
Cut a piece of white paper into a circle and then cut it in half. If you use paper, you can glue cotton balls on it to decorate it a bit.
Optional: add glitter glue, sparkles or sequins to decorate the wings.
Cut out the half circle from the template.
pull the one edge over to the one that says GLUE HERE to make a cone shape.
tape or glue so it holds
Glue the doily onto the back of the cone
Glue the head onto the top of the cone and the arms onto the side (see photo at the top of this page for how it looks when complete).
Decorate the cone as desired with sparkles, glitter glue, sequins or lace.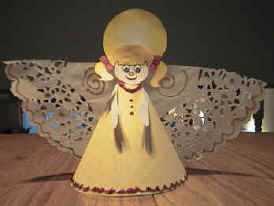 3D Star Paper Craft
This is a simple paper craft that results in a 3D ornament you can hang around the room.
Materials:
printer
paper in Christmas colours (light card as it's a bit sturdier)
scissors
optional: crayons (or paint, markers, etc) string, thread, ribbon or wool
Instructions:
Print template and colour as desired
Cut out the template pieces (may require adult assistance and can be done before hand).
Cut on one of the dotted line right up to the centre.
Pick out the two matching stars (this is good practice for young children!)
Slide the stars together, top to bottom
Glue a ribbon or thread onto the top (or hole punch a small hole and tie a ribbon through (I used a thread and it worked really well).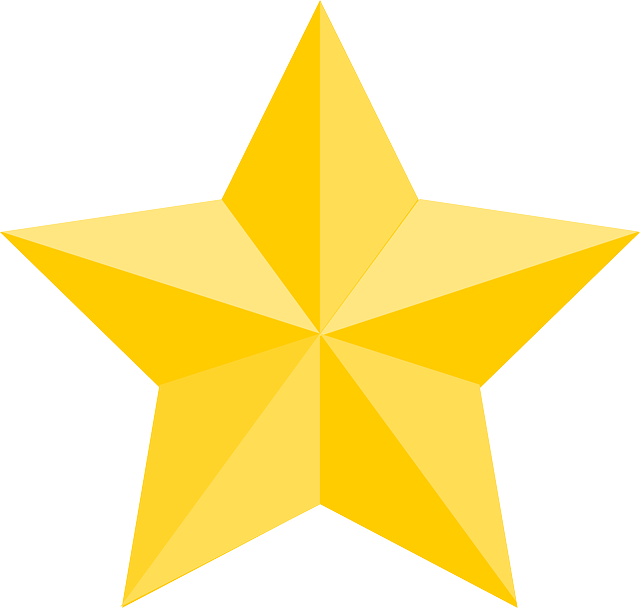 Source: CHRISTMAS DAY, FEDERAL HOLIDAYS
Christmas Crafts, Presbyterian Church of Aotearoa New Zealand