The time children spend in front of the television today has increased for various reasons. Electronics has become a part of our lives. When a child is born, it is like an empty notebook. It's what we write there that creates their future. So, it's up to us, their parents to be their teachers and the environment in which they are living, to teach them to become better persons. It's of great importance, for the children between the age of 3 – 6 years which are too small, to expose them to the loving and caring environment. A safe environment that provides enough opportunities to them for their emotional and social development which would help them becomes stable persons in the future. In the present world, digital media are unavoidable by every age group of children.
The environment that surrounds them must be happy, safe and loved as it becomes very important for our children's education. A global survey shows that 85% of children's brain structures are already complete in the early years. So these are the years where we need to take special care of what we show our children, how we behave in front of them, giving them enough opportunity for manual experiences.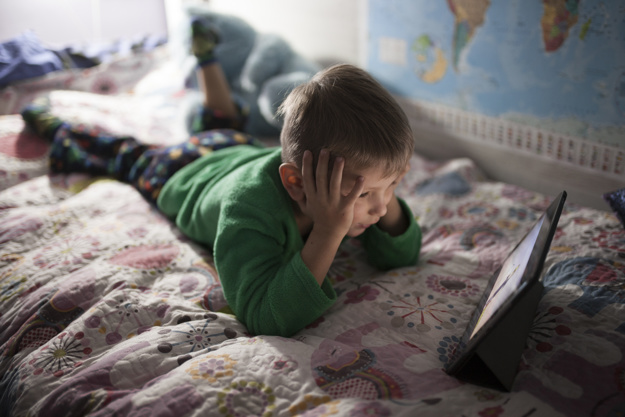 The cartoons
The cartoons were so short at first, but now they are very long and the kids can sit and watch them for hours. Children watch cartoons not only on television but also on the Internet and they can usually contain inappropriate content. These websites are easy to get into if the kid wants to see them.
Chose the cartoon character
The girls chose the cartoon character, Elsa (Frozen) the most. When we questioned their interview responses, the reason they chose this character was because of her physical appearance and ability to make ice. Turning some people into ice means they are destroyed. This destruction has the potential to be perceived by children as a normal thing.
The girls also want to be cartoon characters such as the girls from Winx Club, Snow White, and Cinderella. The reasons are their physical appearance and beauty. A serious problem for the future is how girls idolize characters in terms of their physical appearance, fashion behavior and beauty. They may even experience inadequacy because of their high standards. Also, they can develop a habit of judging others by their physical appearance.
Choosing favorite characters for boys are supernatural skills and physical appearance. Children's statements and their character descriptions are: they want to fly or have supernatural powers, and sometimes they are characters that are scary and bad.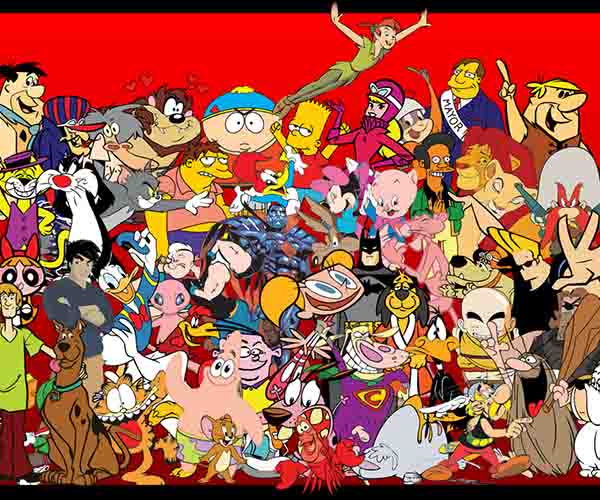 Several studies have been concluded:
Parents leave their children watching television to finish something or take a break.
Setting up a child to watch television is the best way for a parent to get the child to finish their meal.
[box] A powerful tool like cartoons, TVs, commercials can be two-edged weapons.[/box]
Now the question is, does this content have positive or negative effects on the children's brain?
Positive Effect
The positiv side is that a cartoon can be used to teach a child how to speak decently, control their temperament, help the elderly, listen to their parents, help the poor, and work in a group without feeling hate or jealous of their friends.Cartoon content could teach a kid some positive skills. For example; how to be a leader, think about acting, analyze problems, manage risk and even make a kid love sports.A well-crafted cartoon scenario could teach a child insecurity, the danger of electricity, crossing the street, heat in the oven. He can also teach them reconnaissance skills in how to behave in the wild, heal a wound, know the wind path, build a compass, make a small boat, set up a tent and tie a rope properly.
A cartoon hero could be a role model to a child for years. The cartoon character is built by the illustrator as well as the script, and any side effects could occur in real life represented by this situation. It is very important that the child receives the pure content of good messages and correctly adopts them.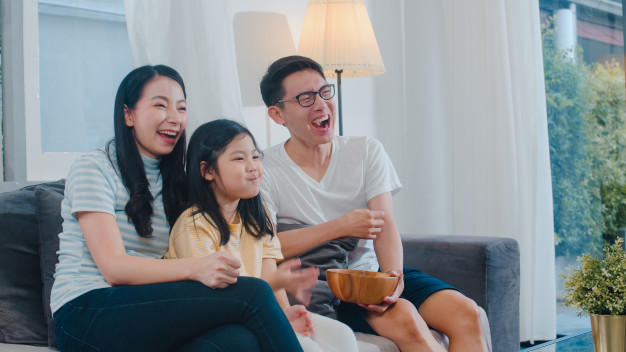 Negative Effect
At the same time, a cartoon can be much more dangerous than any other experience a child may have seen before. It may contain content that would confuse it. May contain instructions contrary to parental learning. A wrong cartoon can cause a child to have different unwanted views on their parents, friends and teachers.
Intentionally negative content or mismanagement can lead a child to doubt his or her education, skills, mindset, lifestyle in which he or she grew up following his or her religion. A character with a negative attitude and demeanor who appears on screen as a hero can illustrate a child who distorts his or her understanding of his life and surroundings. He could act aggressively or make bad decisions in the same situations in which he had previously acted positively.
But with the supervision of parents, many conversations, children over time see the difference between film and reality.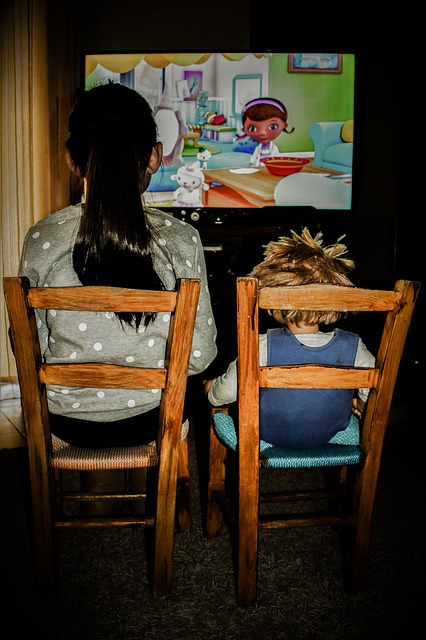 The result ( A Survey Study):
78% of children have psychological effects after watching cartoons, while others are less. So when children pay more attention to cartoon characters because this thing also affects their cognitive process and still leads to different cartoon effects.
70% of children changed their language after watching cartoons while another did not. When children watch a cartoon, they also learn their language, after which they use the language in everyday life as at school, with friends and family.
70% of children's behavior changed after watching cartoons, instead of the rest. When children pay more attention to the entire cartoon story or a particular character, the craziness influences their behavior to change them.
70% of children's behavior changes after watching cartoons. Most participants agreed that children's behavior changed after watching the cartoon. They show aggressive behavior and use the same techniques they observed in cartoons during each other's fights.
Kids are heavily influenced by the cartoon series. Because they pay more attention and time to cartoons, instead of other activates. Although at this point it is also a crucial factor that a family member gives less time to children, that is why children generally watch cartoon serials. When children are nurtured, more focus on cartoons means that they learn a lot from cartoons. The analysis shows that most children are psychologically affected by cartoons.Watching cartoons change children's behavior, which turns into aggressive and can also change the language and language is the most important part of any culture. Later analyses make more use of cartoons as a source of entertainment than other physical activations. This thing is more detrimental to the physical health of children. In the end, it is obvious through study analysis that cartoons affect mentally as well as physically on the children.
Source:
Cartoon!!! And It's Effects on Socio-Emotional Development of Preschoolers, Deepika Rajawat1 1 (Department of Education, The Maharaja Sayajirao University of Baroda, India)
Effects Of Cartoon Channels On The Behavior Of School Going Children – A Survey Study, Vinod S. Koravi
The Cartoon Characters with the Greatest Influence on Preschool Children and the Digital Dangers They Can Be Exposed to While Identifying with These Characters, Figen Akça1 Uludağ University, Nuray Koç Çilekçiler2 Uludağ University