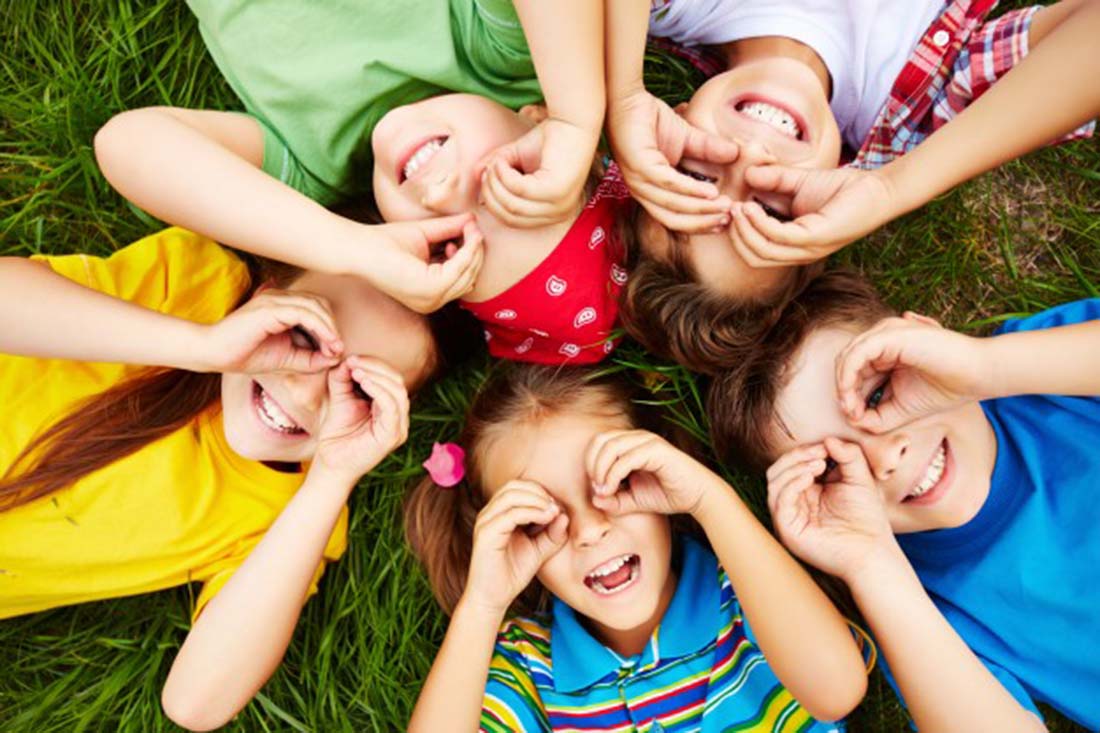 Play is an essential part of human life. Play is a good choice for the healthy development of children, helping them to acquire the physical, social and cognitive skills required for adult roles. For adults, the game relieves the pressures and stresses of everyday life. No matter what physical limitations a person has, they are always expected to participate and do their best. Traditional games have helped to maintain the customs and values ​​of the culture. Often, through imitation activities, learning is brought into play. Children learn basic skills needed for later life such as precision through throwing and catching balls, skills through playing games, aiming through the bow and arrow games, etc.
Features of Traditional Games
 Traditional games provided a reliable framework for enjoyable play, as well as opportunities for creativity and exploration.
 Many games were played on special occasions (such as religious ceremonies and initiation rites) or during periods of inactivity.
 Games were often played by adults with children to share the fun as well as teaching them skills needed for adult roles.
 Many of the games involved showing one or more aspects of physical fitness.
 Many of the skills and techniques essential for survival were learned and perfected through the playing of games.
 Some games were almost universal while many others were limited to a small group of people or a region.
 Games ranged from the minor activities of children to more significant sporting occasions.
 Informal organization was a common feature and games were often learned by watching and not instruction.
 The games were commonly associated with simple and unwritten rules.
 Games illustrated a dependency on traditions.
 Similar games appeared often associated with different traditions or cultural significance in different areas.
 A great deal of regional variation in rules and equipment existed.
 Quite often there was a loose distinction between the players and spectators.
 Much of the social control associated with participation was usually informal and handled by the players.
 A large number of games had an emphasis on physical activity and skills.
 Occasionally a high level of socially tolerated physical contact was allowed.
 There was clear evidence of strong communal pressure demanding participation.
 There was a great range and diversity of games amongst the various groups.
 Games helped to reinforce the culture and the values considered important to the people.
 Games often promoted goodwill and interpersonal relationships – games are both competitive and cooperative.
 Many games are typical human activities rather than typical of the culture in which they are played.
Values
Physical fitness is considered to be important to the life of children and adults.
Games are often played for fun, enjoyment, and self-satisfaction.
Fair play is encouraged and winning is not always the most important goal.
Respecting the physical abilities (both skilled and unskilled) of others is important.
The opportunity of teaching others makes you patient and refines your skills.
Games should be played to the best of your ability.
Participation is open to all those who wish to take part.
Game rules are few and simple enough to be understood by all players.
While competition is present it does not dominate play.
The majority of games are played without an official.
A large number of the games are of a group nature rather than a team type.
Games are used as a medium to convey important values.
Participation in games provides essential training in social interaction.
Games are extremely important to healthy personal development.
Tag
Everyone seems to know how to play tags, but just in case it wasn't your childhood repertoire playing, here's how you play it. A group of children decides who will start as "it". That person is chasing other people around, trying to tag one of them with his hand. The newly tagged person is now "it". Often there is a no-return rule where you cannot tag the person who just tagged you. The game ends when everyone is tired of the game or decide to quit.
Number of Players: Any size group.
Equipment: None.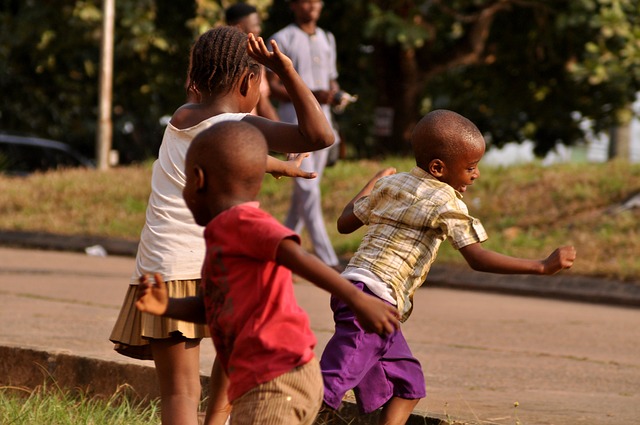 Freeze Tag
This is a variation of the Tag where, if the person who is "tagging" you, you need to freeze where you are. Also another member can tag you and thaw you.
Number of Players: A small group.
Equipment: None.
Hide and Seek
Everyone knows and has played the traditional game. All parents played when they were little and even today they play with their children because hiding and finding is a traditional game for all young generations. There are variations on this game. The countdown is sometimes up to twenty, sometimes ten, sometimes a hundred. In some games, there is a home-base that you can run to and tag it, becoming "safe" and sometimes just waiting to be found. The essential idea is for one person to close their eyes and count to a certain number without looking at it and then try to find the other participants.
Number of Players: Ideally at least three.
Equipment: None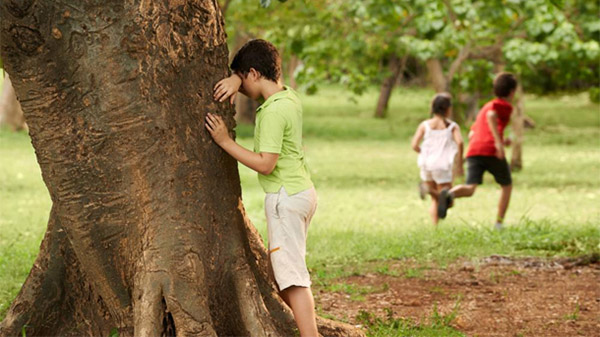 Tug of War
The game involves the use of a rope. A white ribbon is tied in the middle of the rope as a mark. Also, on the ground, the concrete is marked with a red mark that is parallel to the white ribbon on the rope. The game is won when either side with this white mark crosses the center point (red mark).
Each team can receive a maximum of 8 members. However, the combined weight of these members must not exceed the weight assigned to a particular category. The goal of the game is for each team to pull the rope together with members of the opposition team to their side. As soon as the tag on the rope goes over the tag and is on one side, the team that pulls the rope to their area wins the game.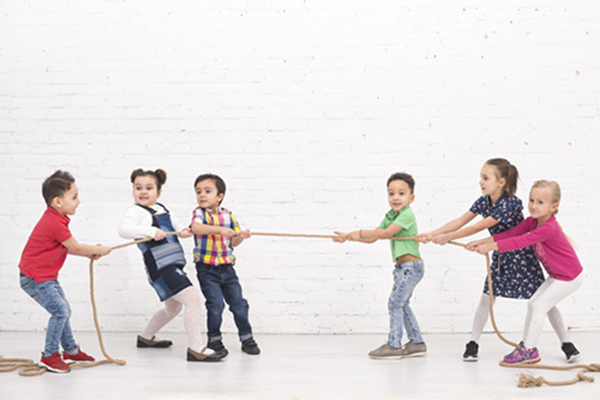 Capture the Flag
This game is most fun when playing with a large group. The group is divided into two teams and each team has a flag in the team base. The object of the game is to run into the territory of another team, catch their flag and return to the secured territory. You can tag "enemy" players in your territory and send them to your prison. They can be thrown out of prison by a member of their team running into your territory, tagging them and going back, with one released person allowed during the break. Sometimes it is played out that all the people who were in prison could hold hands and return to the chain with their territory, making it easier for members of their team to tag them. Also, you can play a similar game called Steal the Bats. It had almost the same rules, but several sticks were used instead of a single flag.
Number of Players: A large group.
Equipment: Two flags or other markers.

Traffic Cop
This game is best played on the driving range when there are no cars or on a fenced concrete playground. You should provide children with bicycles, wagons, scooters, signs as well as share the roles of pedestrians, drivers, traffic. Make or draw pedestrian crossings, traffic lights. One person directs traffic to ensure that children do not run into each other. It's really fun and helps kids learn about waiting to cross the street and about traffic safety.
Number of Players: A small group.
Equipment: Bikes, wagons, scooters, anything on wheels.
Hopscotch
With chalk on the pavement, draw squares the size of a child's foot. Checkboxes one through nine. Choose a stone that is good for throwing. The little ones can bounce too much and the bigger ones are hard to throw out. Start by throwing a stone into square 1. Jump over a rock and jump with one foot or both feet (to follow the hopscotch pattern) all the way. Turn around and return, stopping at Square 2. Balancing on one foot, pick up a stone in Square 1 and jump over Square 1 to the start. Continue this pattern by square 2. And so on. If you throw a stone and miss the correct square, your turn is over. This game can be played with any number of people, but only one person can go at a time. If it's raining or it's dark or it's too cold, you can get indoor hopscotch rugs or foam pieces or simply find a pattern on the floor to follow, perhaps using a laundry bag instead of a rock.
Number of Players: One at a time.
Equipment: Hopscotch grid, rock or beanbag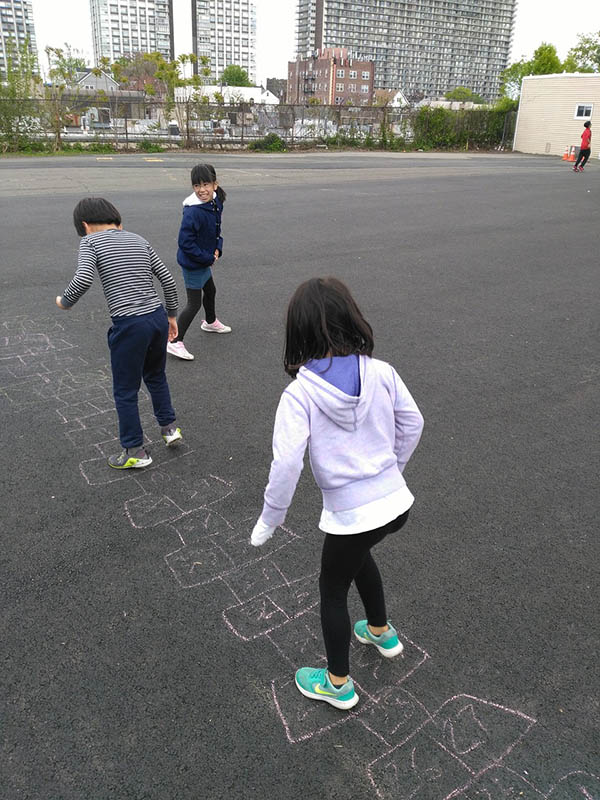 Hoola Hoop Fun
Holding a hula hoop circling your waist requires a lot of practice and skill. Hula hoops can be fun when playing alone, but can also be more enjoyable when used with friends. Many hula hoop team games can entertain you and your friends, even if you can't do very well.
Number of Players: Any size group.
Equipment: Hoola Hoops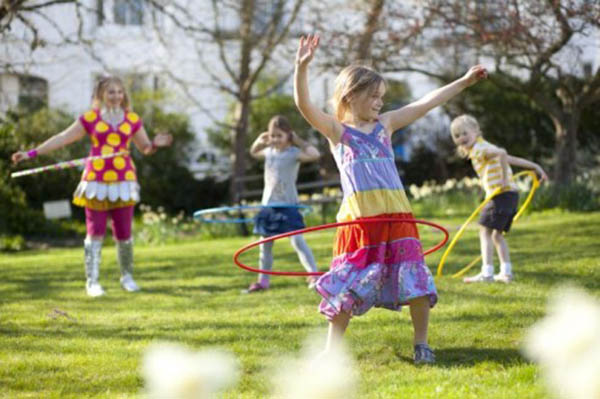 Jump-Rope and game "Red, White, Blue"
Skipping a rope involves one or more ropes. You can play alone or in three, four players. There are even rope games for a larger group of players. One player spins a rope on the ground and a group of children skips. The one who steps on the rope turns out. There is also a three-player game with a rope called "Red, White, Blue". Each child chooses a color. As the rope spins, one child skips and says those three colors. What color goes wrong – touches the rope that child next skips the rope.
Equipment: One or two jump-ropes.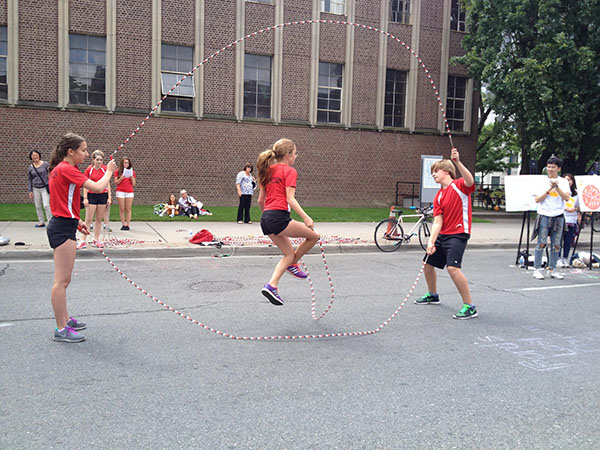 Chinese Jump-Rope
This game requires three people. This game is reminiscent of a regular jump rope in that jump. Two people put their feet in a rope and stretch them out, standing far enough for a third person to jump between them. A third person, namely a jumper, faces one of the people holding a rope and jumping on the pattern left, right, inside, outside and on the ropes. Which form you use is up to you, but all players should use the same one. The game begins with a rope around the ankles. Once the jumper performs the jump correctly, the rope is moved on the calf. Then to the knee, then the thighs. There is usually nothing beyond that. Once you miss, it's your turn on someone else.
Number of Players: Preferably three, but it can be done with one or two.
Equipment: A stretchy-type rope or 5 to 6 meters of rubber bands tied together in a circle.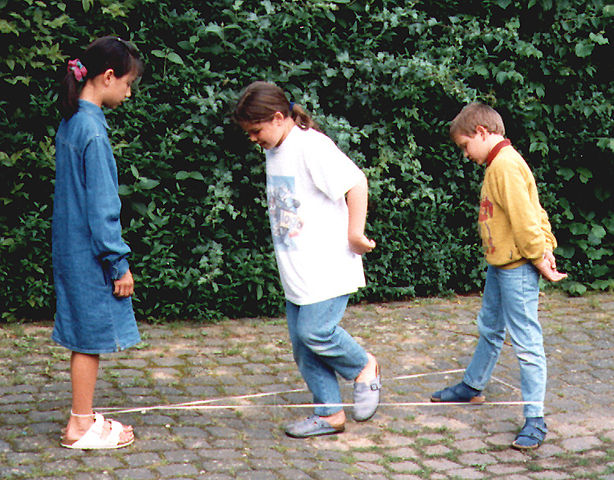 Marbles
The general rules determine that you draw a circle in the sand or on the sidewalk, and then rotate trying to single-marble the marble out of the circle. You can also use a marble mat that contains different points. As with other games, there are countless variations.
Number of Players: At least two.
Equipment: Chalk, large and small marbles.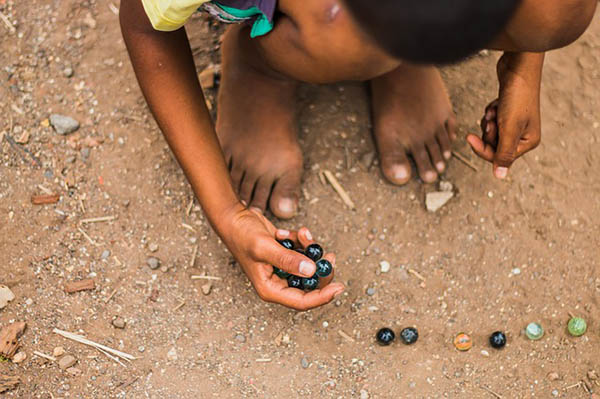 Button, Button, Who's Got the Button?
One player takes a button and goes around the circle pretending to put the button in someone else's hands. They lay the button in one person's hands, but continue the rest of the way around the circle, pretending to put it in the hands of others. Then touring the circle, each player tries to guess who now has the button. Before each person guesses, the group asks, "Button, button, who has the button?" Then the player can come up with his guess. Once a button player finally hits, that person distributes it during the next round. Because a button is used in this game, be sure that all children playing are old enough not to choke. In the second version of this game (and the one that is more familiar to me) one kid stands in the middle of the circle and a button is placed over the back of the rest of the group. Those without a button pretend to pass them by. When the pass stops, the player in the middle has to guess who has the button.
Number of Players: Any size group.
Equipment: A button.
Freeze games
Then there is the traditional game, playing music everyone runs around and then stops in position when the music stops, or without music, just shout the word freeze.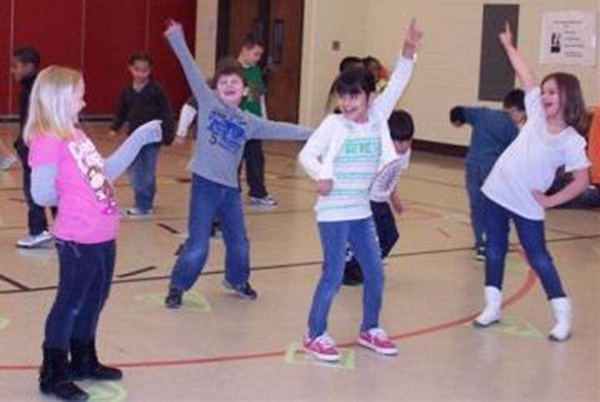 Red Light, Green Light
This game can be played inside but it is easier to organize it outside. One person is a scoreboard at one end and the other end is at the other player. When the traffic light confronts the group, he or she says, "Red light!" And everyone has to freeze. Then the traffic light turns its back and says, "Green light!" as the group tries to get as close as possible to the traffic light. The traffic light quickly turns, again saying, "Red light!" The first person to mark the traffic light wins and will be the next traffic light.
Number of Players: A small group.
Equipment: None.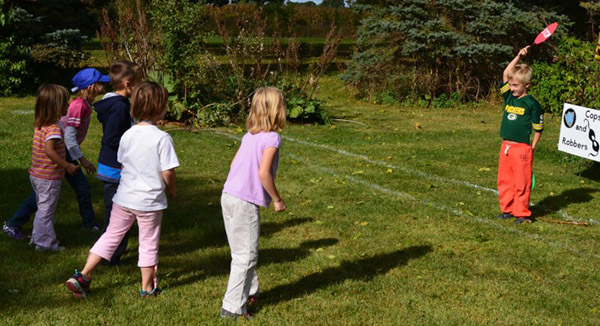 Telephone
This game is one where most people laugh quite a bit. The players sit in a circle. One person comes up with a sentence or phrase and whispers it to the next person. That person repeats it to the other person. This continues in a circle. When he finally reaches the last person, that person utters the sentence aloud. Hilarity ensues. The closing sentence usually changes quite a bit from the opening sentence, as mistakes tend to stack up as they circle the circle.
Number of Players: A small group.
Equipment: None.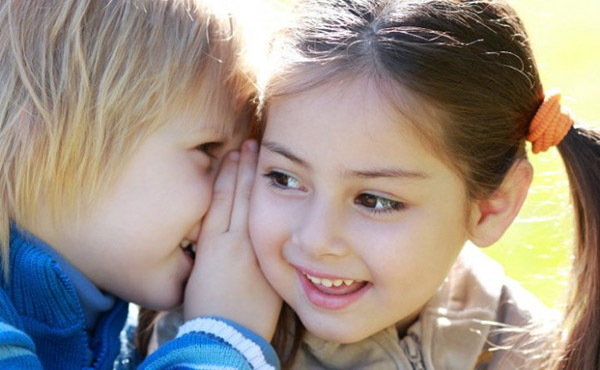 Red Rover
Arrange a group of children into two teams, each forming a long line, holding hands, facing the other team. The two teams should be about 20 meters away. The teams turn and shout, "Red Rover, Red Rover, come on!" That kid leaves the line of his team, runs as fast as he can to the other line, and tries to break through his restrained hands. If they breakthrough, they will bring someone back to their team. If not, they join a new team. When only one person is left in the team, that person tries to break through the other team. If they don't, then their team loses. If they do, they get a player and the game goes on.
Number of Players: Any decent size group.
Equipment: None.
Spud
Each player gets a number and a fuss over the person who is "it" for that round. "It" then throws the ball straight up and the other players run. When the ball reaches the top of the throw, "she" calls the number one of the other players and then runs away. The player whose number is called must pull up and grab the ball (or chase after it if he jumps around). Once that person reaches for the ball, they shout "Spud!" Then everyone has to freeze. The person with the ball must try to hit one of the players with the ball. If they do, the new person gets the letter (first S, then P, then U, then D) and now it's "it." If he misses, the person who threw the ball is "it" for the next round.
Number of Players: A small group.
Equipment: Playground ball.
Hand-Clap Games
The first hand-clap game most people have played is Pat-a-Cake with their parents. Songs and patterns get much more complicated from there. Usually there are two people involved, doing a series of clap patterns on their own and each other's hands while singing or chanting a rhythmic song. There are many rhymes listed online, but if you can learn from someone else or see it in a video, that is best, so that you can get the notes of the song and the rhythm of the clapping. From "Miss Mary Mack" to "Miss Susie" to "Say, Say, My Playmate," there are countless hand clap games to learn.
Number of Players: Usually two, but creativity can allow for a third or fourth person.
Equipment: None.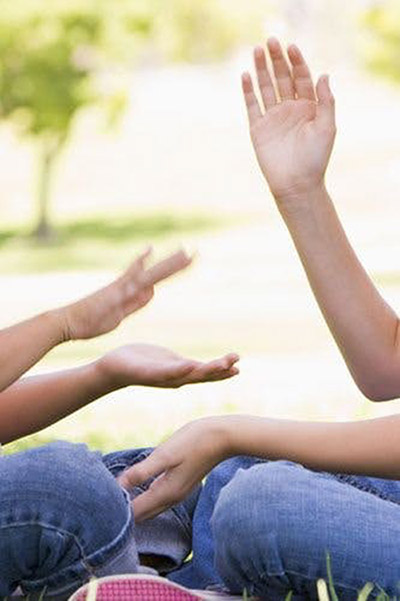 Musical Chairs
In a circle, arrange chairs facing outward to total one fewer than the number of players. An additional player needs to be in charge of the music. When the music starts, the players walk around the chairs. When the music stops, players sit down in the nearest chair as soon as they can. The one player who does not have a chair is out. One of the chairs is then removed, and the game continues in this manner. The player that sits in the final chair is the winner. This game is traditionally played inside, but it can also be played outside with outdoor furniture and a portable music player.
Number of Players: A small group.
Equipment: Music player or person making music, chairs.
Hot or Cold
Truth or Dare
Tick ​​one box of Truth and the other Dare. Fill a box of truth with revealing questions and a box of Dara with a smart and funny but harmless fate. You can use questions and dare below or make your own. All players should sit on the floor in a circle. One volunteer starts and then selects the next player when his turn occurs. At each step, players must choose between discovering the truth about yourself or meeting challenges. Once they are decide what challenge to draw from "truth" or "dare" selected buckets and discover the truth or dare.
Number of Players: A big group.
Equipment: Box, paper, pencil
Ball games
One of the all-time easiest ways to get kids running around and making up games is to bring along a ball. Any ball will do:
• A football, rugby ball, beach ball or even a volleyball.
• Or, try a bat and ball, racquet and ball or swingball.
• And don't forget other 'props' like frisbees and kites to get the kids running and playing.
Rubber bands
Jumping with rubber bands was a popular traditional game of girls. This game helped them to practice their jumping skills, develop coordination, but also meet a lot of friends. They played it at school during the break or in their neighborhood in the afternoon. They spent hours playing it, and they never tired because they had so much fun. This is a low-cost game. You only need rubber bands and at least 3 people to start the game.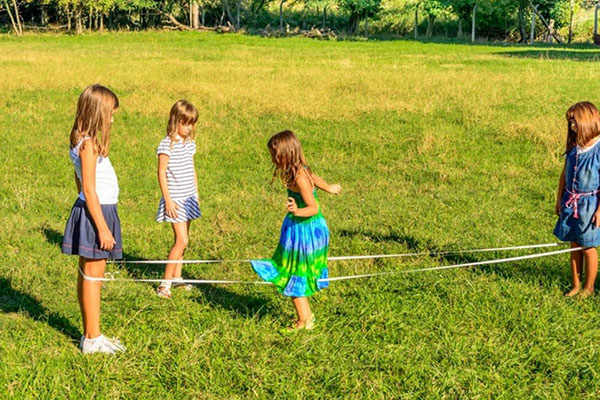 Do you remember this game?

What Time Is It Mr. Wolf

What Time Is It Mr. Wolf

Leap frog

Leap frog

Kids having fun playing with burlap bags

Burlap bags

London Bridge Is Falling Down

London Bridge Is Falling Down

Blindfolded boy playing hide seek game with family

Hide seek game
Sources:
Play 4 Life, Outdoor Play – ncma, Play England, Sustrans, Department for Children, Schools and Families, Change 4 Life
30 Classic Games for Simple Outdoor Play, Jenny Williams